Agriturismo La Cerretola
Voc. Cerreto, 55 - 06060 Ponticelli
Città della Pieve (PG)
Tel./Fax +39.0578.248108
Cell. +39.339.6034177
info@lacerretola.it
P.IVA 02540530546
Farmhouse in Tuscany

La Cerretola is a classic 18th century Italian villa situated on the borders of Tuscany and Umbria equidistant between Rome and Florence. In breathtaking countryside, with fine views of the Appenines in the distance, the house stands in it's own 20 acre estate. Beautiful, well stocked gardens surround the house, there is a swimming pool, additional activities within the estate and many historic places to visit close by all making this an ideal, relaxing location for both summer and winter holidays.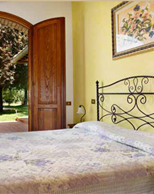 Accommodation
La Cerretola has three apartments each sleeping two people with additional single bed or cot available on request.
read more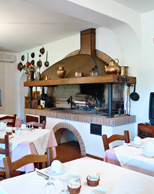 Restaurant
La Cerretola is an ideal place to spend time discovering the flavour & atmosphere of rural Italy.
read more